We work with 20,000+ carriers, using our expansive network to connect you with our customers. Call Polaris if you are interested in hauling for us.
Request your Carrier Packet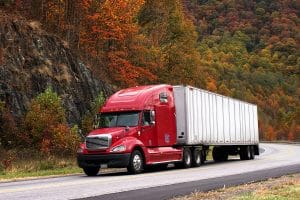 How does Polaris find carriers?
We utilize many different sources including partner web platforms and our own internal TMS system. 
What documents do I need to be a carrier for Polaris Logistics Group?
Email dispatch@polarislogisticsgroup.com to request a carrier packet.  It includes our contract and our bond information.  We will need your insurance, authority, and W9 along with the signed contract.
How many months do I have to be operating to be used by Polaris Logistics Group?
Polaris requires that any carrier be in business at least 6 months. 
What kind of equipment do you hire?
Polaris' carrier partners have over 1,000,000 pieces of equipment ranging from dry vans, flatbeds, reefers, straight trucks, and much more.