Dry Van
Polaris provides superior logistics services for your important truckloads from wherever you are to wherever it needs to be.
Temperature Controlled
Protect your produce, frozen goods and other perishables with our expanding network of temperature-controlled reefer carriers.
LTL Freight
Optimize your distribution channels and supply chain by taking advantage of our industry leading network of partners.
Flatbed Freight
We have established hundreds of relationships with flatbed providers for optimum capacity and rolling consolidation.
Intermodal Freight
We partner with several intermodal providers to help you make the best business decision for your freight.

Container Drayage
Polaris brings years of experience to drayage, ensuring materials safely reach their final destination.

Expedited
When time is of the essence, Polaris delivers with the speed you need—and the service you demand.
Air Freight
No matter what the load size or specifications, Polaris will put together a logistics plan that helps ensure that it arrives on time.

Inc. 5000 Company
For the 2nd time, Polaris Logistics Group appears on the Inc. 5000, ranking No. 1793 with Three-Year Revenue Growth of 228%.
On Time. In Touch. On Budget.
Polaris Logistics Group is a leader in the 3PL industry, with strategic planning, innovative solutions and a commitment to communication throughout your delivery process. Polaris Logistics Group brings decades of transport and supply chain experience to everything we do, from full and LTL truckloads to intermodal and flatbed freight—with honesty and integrity.
Get the latest scoop on events, announcements, and important Polaris news!
Read about our upcoming golf outings in Ohio and Texas!
Whether you're a new customer or a new carrier, the information you need to get started with Polaris Logistics Group is right here.
Get the latest insights into the third-party logistics industry straight from the leaders—get LinkedIn with Polaris Logistics Group today.
We want to thank our sponsors for our upcoming golf outings in Toledo and Houston! Scroll to learn more about each of these generous sponsors, and come to our golf outings September 9th at Bedford Hills Golf Club right over the border into Michigan, and October 6th at the Clubs of Kingwood in Kingwood, Texas!
Dinner Sponsor Toledo Golf 2022
Heaquartered in Toledo, Ohio, "Nemsys has been providing comprehensive technology solutions for businesses since 1999"
Dinner Sponsor Toledo Golf 2022
Prater Development, located in Lansing, MI, is a company who specializes in building resotration and preservation. They have renovated local Downtown Toledo buildings such as Fort Industry Square and the Berdan Building.
Dinner Sponsor Toledo Golf 2022
Perrysburg Automall is a family owned and operated dealership run by the Cronin Auto Family since the 1930s. They have a family focuses approach to their business. Their philanthropy has earned them numerous awards and recognitions. 
MFC Products
Dinner Sponsor Toledo Golf 2022
MFC Products is a local hardware distributor located in Sylvania, Ohio and has been operating for about 9 years.
Dinner Sponsor Houston Golf 2022
Cooper Ports America is "The premier provider of full-service stevedoring, terminal operations, container stuffing and stripping, container yard depots, container and chassis maintenance and repair, and truck brokerage and logistics in the Texas markets."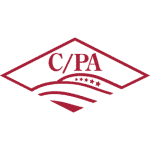 Tetiana Kruglia
January 14, 2022.
Enjoy working with Jarden Larsen, did couple times lane AL to NY, good rate and never issues with the load, pick up numbers in the order. Tanya with MB Global Trucking Company.
Mark Imbrock
October 25, 2021.
We have been working with the Polaris team since their early days. They have a great supportive team that does a great job of communicating updates to us. We use them for both domestic services as well as container shipments from overseas. They have helped us with some difficult shipping situations over the years, and we appreciate the personal touch they provide. Thanks for the great service and honesty, especially during the difficult times we are currently experiencing in the shipping world. Keep up the great service!!
Pandora Baldree
September 28, 2021.
I have enjoyed working with Polaris for several years. I work with accounting and have had a prompt, courteous and professional relationship. In addition to being a great company to work with, I have seen that they are very community oriented and set high standards for themselves as a company and individually.
Warren Liehr
August 18, 2021.
Dan and his team are a fantastic organization. They have proven to be a valuable industry resource, that have brought valuable knowledge and guidance to a variety of situations. Great people.
kirk Wilson
July 15, 2021.
Polaris people work hard to make sure my freight gets delivered on time and with a great rate. They are my go to broker.
Brian Gotberg
May 17, 2021.
Wonderful company to work with! They are polite and punctual when scheduling and delivering trucks.
Bill Ahlschwede
April 22, 2021.
I have known Polaris Logistics and have done business with Dan Nester (owner) since the company's inception 10 or so years ago. It came out of a need to have a logistics company that saw fulfilling customer's needs more important than just another statistic. You know those companies, right? They're the ones who see your inquiries as a bother more than a need. Can't tell you how many representatives I've had from the other guys in such short periods of time. When Dan started his company, he strove to make sure I was satisfied. Even today as his company has grown from 4 to 5 people to more than 30 in multiple locations in the country, Dan still takes the time to thank me for the business i give him. I have watched them grow, mature, make sound decisions, and innovate to meet the current demands of the transportation market. Can they do better, of course. No company is without issues. It's how you deal with it. If you are considering using this company, I challenge you to talk directly with Dan. He's that accessible. Bill A. Purchasing Mgr, Medical Device Mfg.