Get Solutions for your Supply Chain Challenges. Polaris Logistics Group is an amazing company and I will write a better paragraph than this.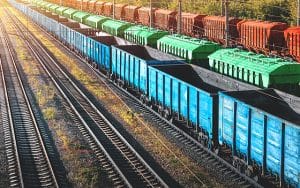 What services does Polaris provide?
We are a full service 3PL provider. We service many industries including:
Paper and Packaging
Construction Materials
Metals and Steel
Food and Beverage
Automotive
Chemicals
Manufacturing
Freight Forwarders
We offer many superior logistics services including:
How do our services differ from other 3PLs?
Polaris' motto is "Technology When You Want It, People When You Need Us".  We allow our customers and carriers to utilize our platforms to book and track freight.  But there is always a Polaris team member that is a phone call away to solve any issues that arise. 
Why should I use a 3PL?
Are you a shipper?

Polaris utilizes its vast carrier network of over 25,000 carriers to find the right solution for you.  The vast majority of carriers are small providers that may not be in a particular area every day.  So Polaris will find the right carrier at the right time at the right price for your load.

Are you a carrier?

Polaris has relationships with hundreds of shippers.  This allows us to have access to freight opportunities that many carriers wouldn't normally have access to.  We help carriers find more loads to haul