Polaris Logistics Group Customer & Carrier Resources
NEW POLARIS CUSTOMER RESOURCES
If you are a new customer or in the process of evaluating us as a potential provider—welcome! We are glad you are here. Polaris Logistics Group is your full service 3PL provider, and we look forward to a long and meaningful partnership with you. Whether your freight requires dry van, LTL, temperature-controlled, flatbed or intermodal service, or a complete outsource solution, you will find the forms you need to get started right here.
Customer Resources
New Customer Packet
Customer Resources
Insurance Certificate Updated
Customer Resources
Polaris Fuel Surcharge Table
If you still have questions, feel free to contact us online or call 855.879.7186. If you would like to get a quote from a Polaris Logistics Group representative, please click here!
POLARIS LOGISTICS GROUP CARRIER RESOURCES
At Polaris Logistics Group, we value our relationships with our carriers and we look forward to partnering with you. We treat our carriers with the same level of integrity and honesty that we offer our customers. Welcome to Polaris Logistics Group—we hope your experience is happy and lucrative!
Note: Carriers, you must be in business for at least 6 months to partner with us. You must have up-to-date insurance.
If you have any questions, or you would like a carrier packet, please email us at carrieradmin@polarislogisticsgroup.com or call us at 855.879.7186.
Carrier Resources
Preferred Providers
Carrier Resources
How to Get Started with Parade
POLARIS LOGISTICS GROUP GENERAL RESOURCES
Infographic
About Us
General resources
Claims Form
General Resources
Glossary of Logistics Terms
Infographic
Overseas Shipping Made Easy
General Resources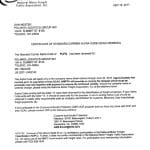 SCAC Code
General Resources
Truckload Equipment Specs
General Resources
Blank Bill of Lading
General Resources
Credit Card Payment Authorization Form
General Resources
Insurance Certificate
General Resources
Polaris Logistics Group Authority
General Resources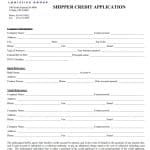 Shipper Credit Application
General Resources
W-9